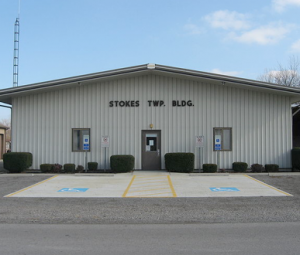 WELCOME TO STOKES TOWNSHIP
Stokes Township is located in Logan County, Ohio approximately 60 miles north west of Columbus, Ohio. Logan County consists of 17 townships and each township is administered by three elected Township Trustees and an elected Fiscal Officer.  Each elected official has the responsibility to over see the managing and budgeting for the entire township.
Stokes Township consist of almost 46.81 miles of streets and roadways, encompasses 4,000 acres, and is approximately 26 square miles.